I have been working in the construction industry for 26 years and in that time I have been able to learn many different aspects of the business. From a start in the retail side of construction, I moved on to the installation of ceramic and wood floors.
As opportunities arose, I was able to branch out into other types of building, like decks and fencing. The variety and challenges appealed to me, and when I had the chance to move from Bryan, TX to the Leon county area in 2001, I jumped at the chance for further diversification and agreed to build my first turn-key steel frame home. Immediately, I knew I had found my calling and decided that I wanted to concentrate on steel construction.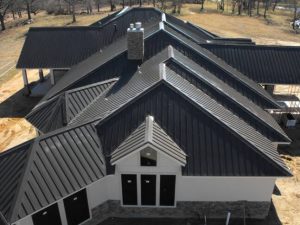 SERVICES AND EXPERIENCE
In the years since, I have built all types of custom homes, barndominiums and metal buildings (including all types of metal roofing).
As Barndominiums and steel framed homes grow in popularity, I have moved more into line as a General Contractor and I have a great crew of sub-contractors working for me. I also do the design and drafting of most of our projects on the computer and can now help guide your project from the very beginning to the very end. I look forward to the challenges that your job has for me.
From top to bottom, and beginning to end, I am ready to help you complete your projects on time and in budget.
Our Signature Services
In house drafting, design, and blueprints
All types of Metal Roofing Materials and Installation
Steel Frame Homes
General Steel Fabrication and Welding
Site Preparation and Dirt Work
Rock driveways and roads
Land Clearing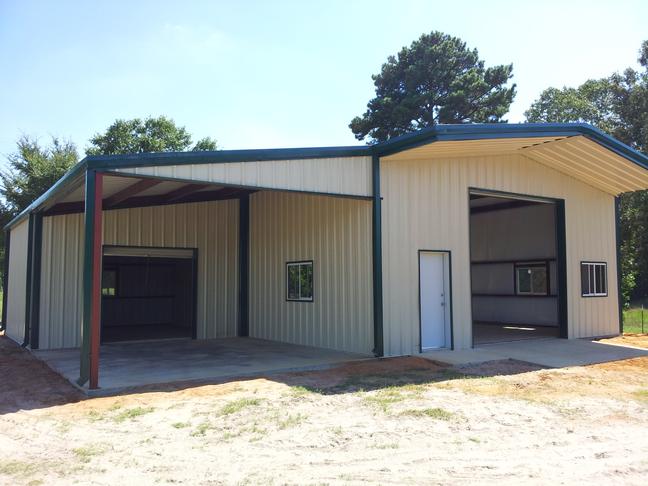 Has a "let's get something done" attitude
Honesty, timeliness, price, and "quality of one's work" are what are most important to all of us when selecting a contractor. Ken's performance in all of these areas was great. Other qualities were his general work ethic and temperment. I enjoyed working with him very much. He is punctual and has a "let's get something done" attitude as soon as you begin each work day. If you would like to view his work I would be glad to schedule an appointment through him. I do plan to use Ken to build another structure on the ranch in the near future.
– Larry L. Wright Wheelock, Tx.
He delivered more than he promised!
When we contacted Kenneth to build a metal building on our land, he promised only what he was confident he could deliver – and then he delivered more than he promised! He worked with us to define what we NEEDED to accomplish what we WANTED. He orchestrated a building program, not just a building, and took responsibility for all the subcontractors he used. We plan to build a larger home in 3 – 5 years and we plan to ask Kenneth to build it also. I don't know how to make a stronger recommendation than that.
-Jeff and Sandy Durham, Centerville, TX